SDSU College of Engineering Femineer Program Scholarship
San Diego State University's College of Engineering Femineer® Program is offering a
$1,000 scholarship to Femineer® alumnae who will be attending SDSU as a Fall 2019
Engineering Freshman. Applicants must complete at least two Femineer® courses,
submit their intent to enroll at SDSU by May 1, 2019, and will be attending a Femineer®
Summit in Spring 2019. Please complete the information and prompt questions
(no more than 500 words total) on the application and email to Megan Lacy, School Programs Manager, at
mlacy@sdsu.edu no later than March 25, 2019.
Availability description
Scholarship Application is due March 25, 2019.
Opportunity type
Funding Opportunities
Financial Support or Scholarship Available?
Yes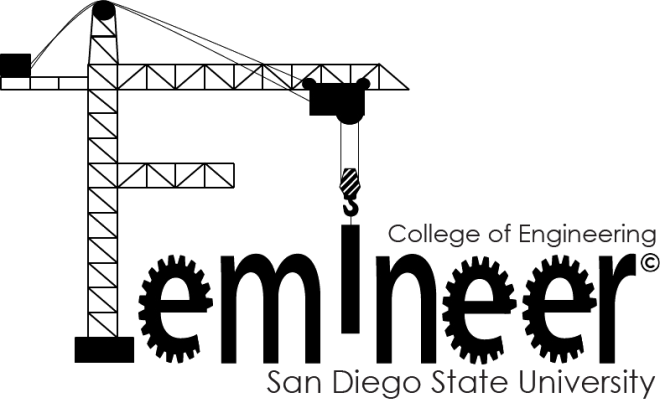 Location Address:
5500 Campanile Dr., San Diego, CA, 92184
SDSU College of Engineering Femineer Program Scholarship