SDSU & CPP Femineer Summit 2021
The Femineer program will be hosting a virtual Femineer Summit on May 12, 2021 from 9:00-10:30 PST. Femineer students will be showcasing the projects they have been working on through the year, and a group of female scientists and engineers will be in attendance for Q&A panel with those in attendance. Attendees will also have the chance to win raffle prizes, such as books from Katey Howes, Femineer® coloring books and pencils, backpacks, and the grand prize of a Hummingbird kit. Join us and see if this is a program you'd like implemented in your school. 
Age/Grade Level
Grades 1-2
Grades 3-5
Grades 6-8
Grades 9-12
Opportunity type
School Programs
Area of Interest
Coding/Computer Science/Cyber Security
Engineering
Technology
Financial Support or Scholarship Available?
No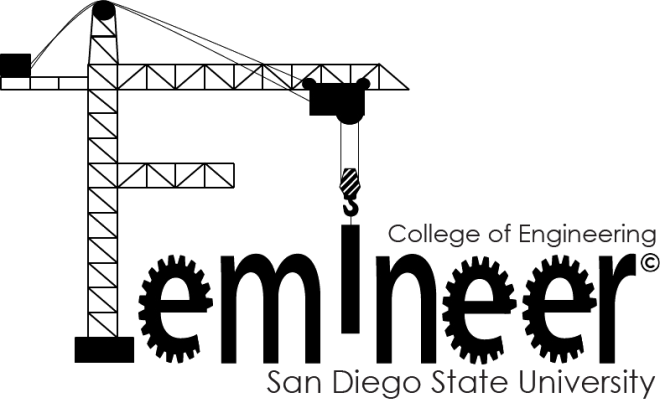 Location Address:
San Diego
Contact Name:
Bianca Aviña (School Programs Manager)
SDSU & CPP Femineer Summit 2021