An Ecosystem Highlight: The Climate Kids' Traveling Trunk Project
Post Category
Partner Engagement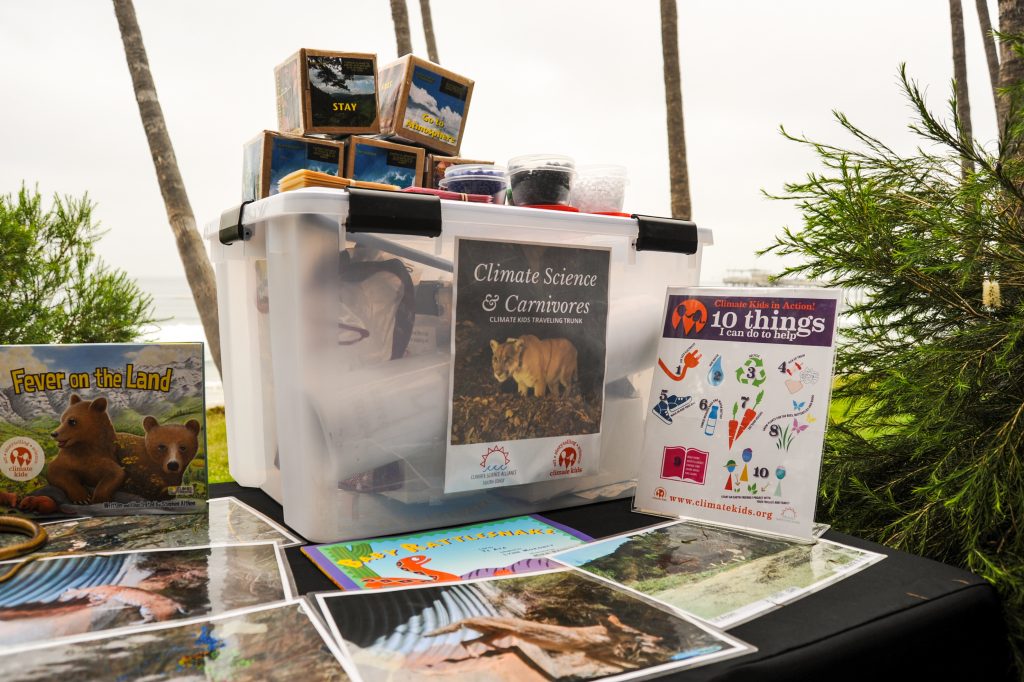 SD STEM Ecosystem, which aims to create a San Diego where every learner is at the center of a rich ecosystem of connected STEM learning opportunities and STEM-supportive individuals, hosts a directory with a wide variety of learning opportunities from frequent programs, activities, workshops and events, to online opportunities and scholarships for all ages and interests.
The Center for Climate Change Impacts and Adaptation has collaborated with the Climate Science Alliance on the Climate Kids program, which educates youth on climate change through science, art, and storytelling. SD STEM Ecosystem has added the Climate Kids' Traveling Trunk project to their directory, sharing this resource with thousands of viewers. Traveling Trunks are available for educators and provide all the resources needed to teach climate science in the classroom. Trunks include background information, lesson plans, PowerPoints, hands-on activities, materials, and curriculum aligned to NGSS to increase climate literacy for K-8 youth.
Climate Kids traveling trunks are available to educators for FREE within San Diego County for two week periods. Visit here to learn more about the trunks or to reserve one for your students.
SD STEM Ecosystem partners are contributing opportunities daily, so be sure to sign up for their newsletter or check the page frequently for more opportunities.
See the Traveling Trunk listing here.
See more: https://scripps.ucsd.edu/centers/adaptation/2018/08/20/climate-kids-fea…