Environmental Education Workshop Series: Implementing NGSS- From Field to Classroom
Post Category
Success Stories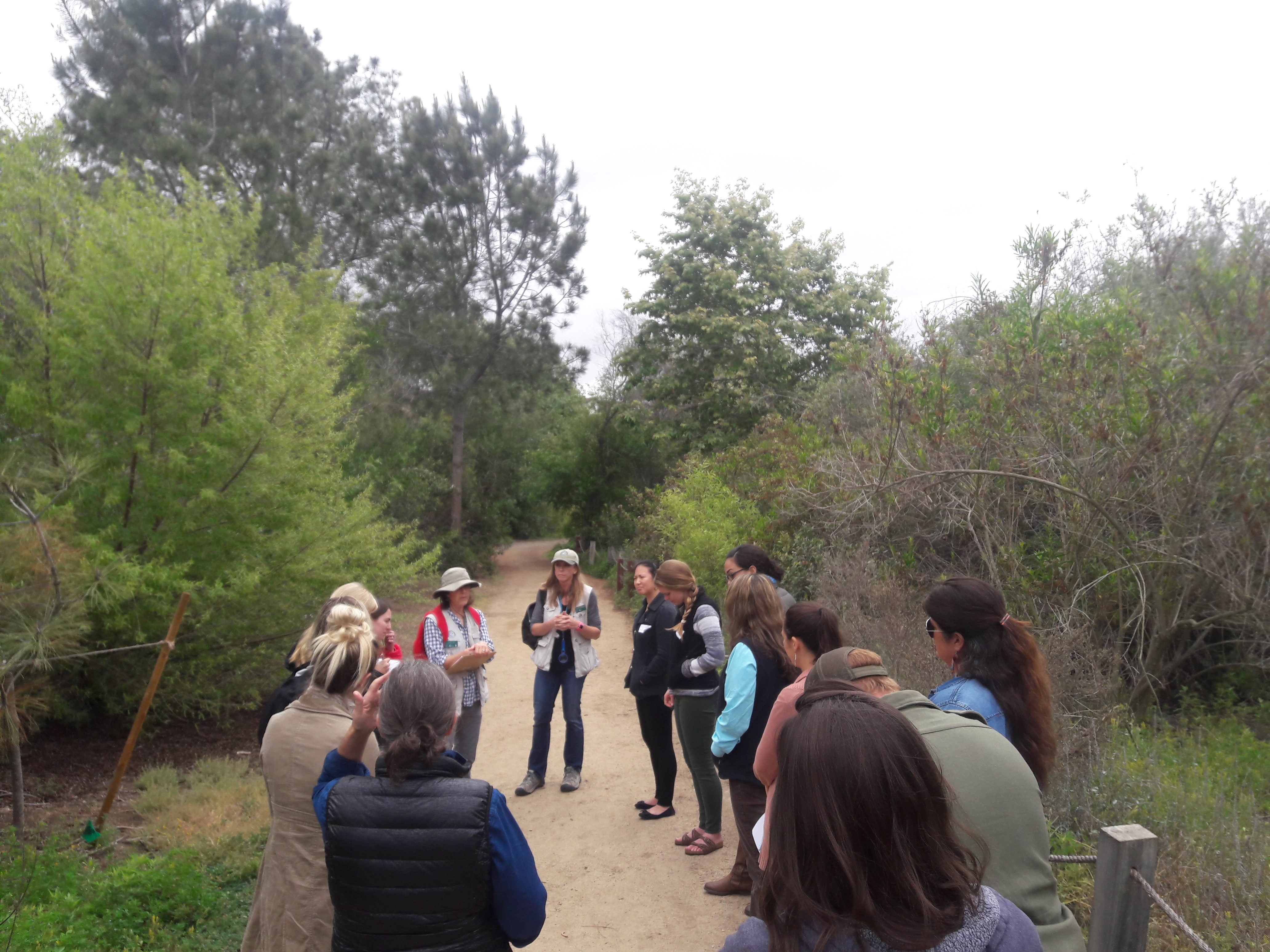 On Monday, April 30, the Environmental Education Working Group launched their first professional development workshops for educators across San Diego County at the San Elijo Lagoon Ecological Reserve. The Working Group plans to conduct professional development trainings for Environmental Educators as part of its ongoing work.  
This workshop, titled "Implementing Next Generation Science Standards (NGSS): From Field to Classroom," focused on strategies and ways educators and teachers alike can incorporate engineering design practices and thinking into student conservation activities and projects in their classrooms.
The workshop began with highlighting the three engineering design stages:  
Define: Specify criteria and constraints that a possible solution to a simple problem must meet.

Develop Solutions: Research and explore multiple possible solutions.

Optimize: Improve a solution based on results of simple tests, including failure points.
The goal of this model is for students to be able to proceed through all three of the engineering design stages on a sustained project by the end of 5th grade. This includes students' ability to define problems, generate solutions and plan and carry out tests in order to optimize their design.
San Elijo Lagoon Conservancy is carrying out these three stages with the Del Mar Union School District. The district defines design thinking as a set of skills that prepares students to solve large, complex, cross-curricular and real-world problems by teaching them effective ways of learning and collaborating. To start, one must use the skills of observing and active listening to develop empathy. Then comes defining the problem, brainstorming in the ideate process, feedback and so on. The cycle then begins to repeat itself until the design thinking process is complete.
The road to fully implementing NGSS with ease is a long one, but hopefully understanding good techniques and strategies to implement design thinking successfully became clearer after attending this event in the Environmental Education workshop series. Thank you again to San Elijo Lagoon Conservancy for hosting this great professional development event!
For more information on how to join the next Environmental Education workshop, please email stemecosystem@rhfleet.org.