Proudly collaborating with these organizations
Galactic Journey
Museums, Science Centers & Zoos
Zap back 55 years to the dawn of the Space Race, the Silver Age of science fiction and fantasy. A youthful JFK is President. John Glenn is a national hero. Stranger in a Strange Land has just won the Hugos. Joanna Russ and Ursula K. Le Guin are promising new authors. Spider Man, The Fantastic Four, The Hulk, and Thor are bursting onto the comics scene. What would it be like to actually be there, experiencing life, the movies, the books, the music, day per day?
The Traveler and co. live in 1963, regularly commuting 55 years into the future to write about then-contemporary science fiction and fantasy, particularly fiction found in magazines. But that's not all there is to life 55 years ago! So expect to read about the movies, the space shots, the politics, the music, and much more!
In addition, we are a frequent guest at conventions, pubs, and bookstores, particularly on the West Coast, opening up a three-dimensional way to appreciate our portal through time. Galactic Journey delights in taking children and adults on whirlwind, fun and educational trips through time.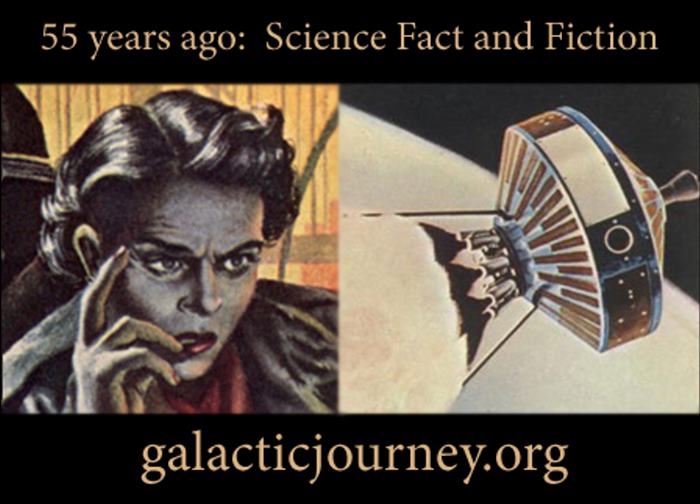 Location Address
229 Blockton Road, Vista, California, 92083