Proudly collaborating with these organizations
Electrical Training Institute
Professional, Trade & Student Associations
The Electrical Training Institute (ETI) of San Diego and Imperial Counties is the recruitment and training arm of the International Brotherhood of Electrical Workers (IBEW) Local 569 and the National Electrical Contractors Association (NECA) of San Diego.
Most of our apprentices work, train, and live in San Diego; we also have a training facility and members who live, work, and train in Imperial County. The apprenticeship combines supervised on-the-job and classroom training, preparing the apprentice for a career as a skilled electrician. Apprentices gain this experience working with one of our over 300 signatory electrical contractors from NECA.
Apprentices will attend class in the evening twice a week. Apprentices are paid for their work. Not only are the courses and training tuition free, but you earn a paycheck while being trained in a valuable skill set. Classes are accredited through Palomar College and are approved for VA benefits.
Key Benefits:
- Wages, with regular increases, for on-the-job training + benefits
- College credits for classroom training
- Graduate as a Journeyman Inside Wireman or Journeyman Sound Technician
- No tuition for schooling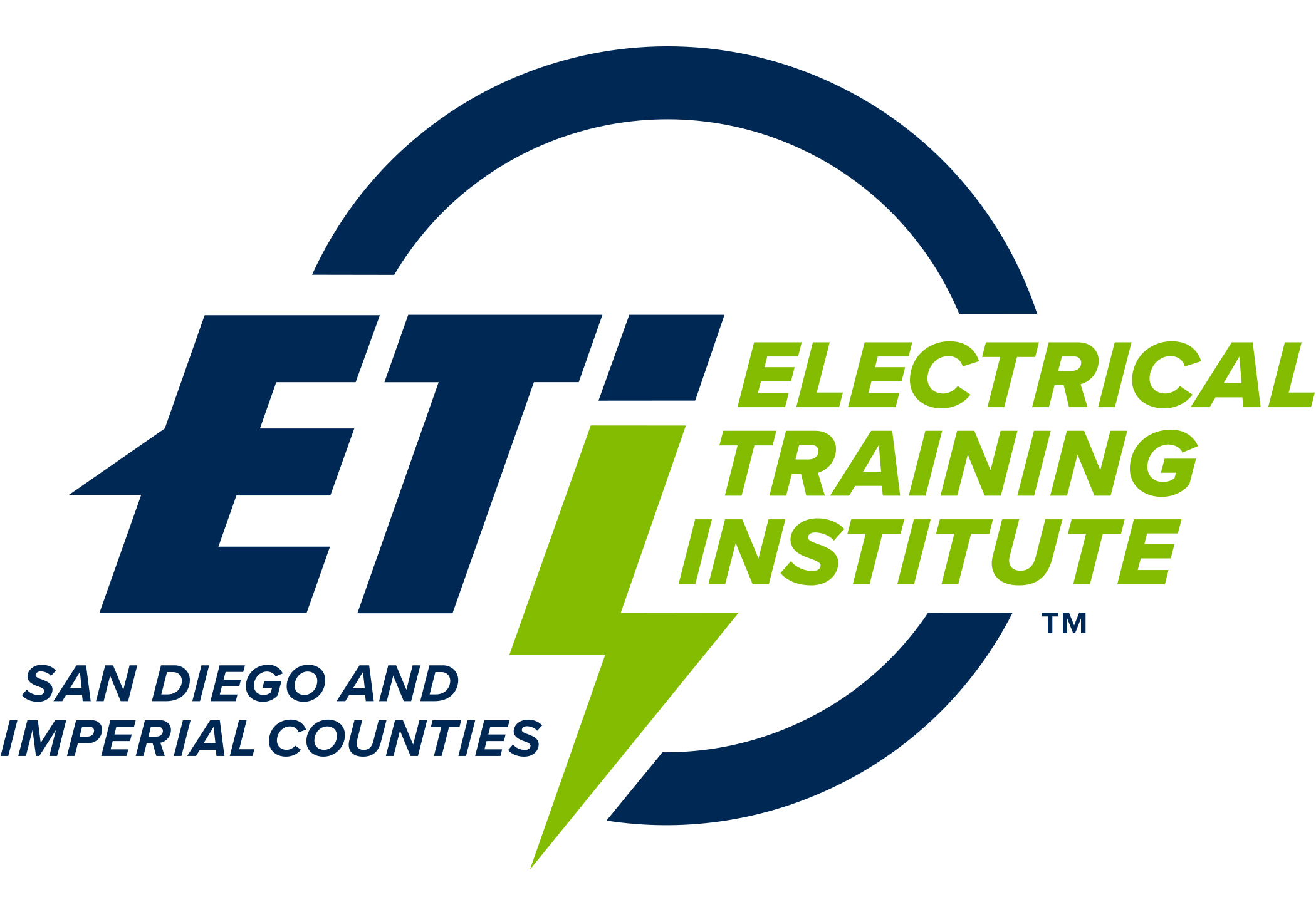 Location Address
4675 Viewridge Ave., San Diego, California, 92123