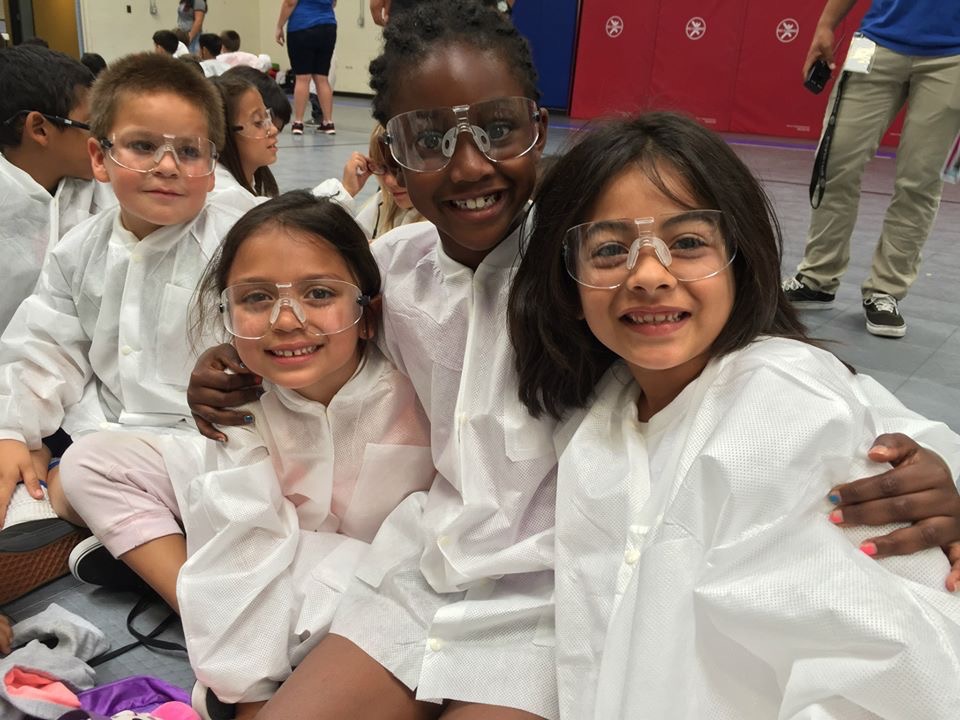 Objectives 
Increase Early Childhood engagement in STEM education through professional development.
Share resources for parents, adult caregivers and early childhood educators to support early learners in STEM.
Encourage and expand STEM educational opportunities for children ages 0-8.
Attend an upcoming workshop or request your own!
*Workshops are offered virtually or in person*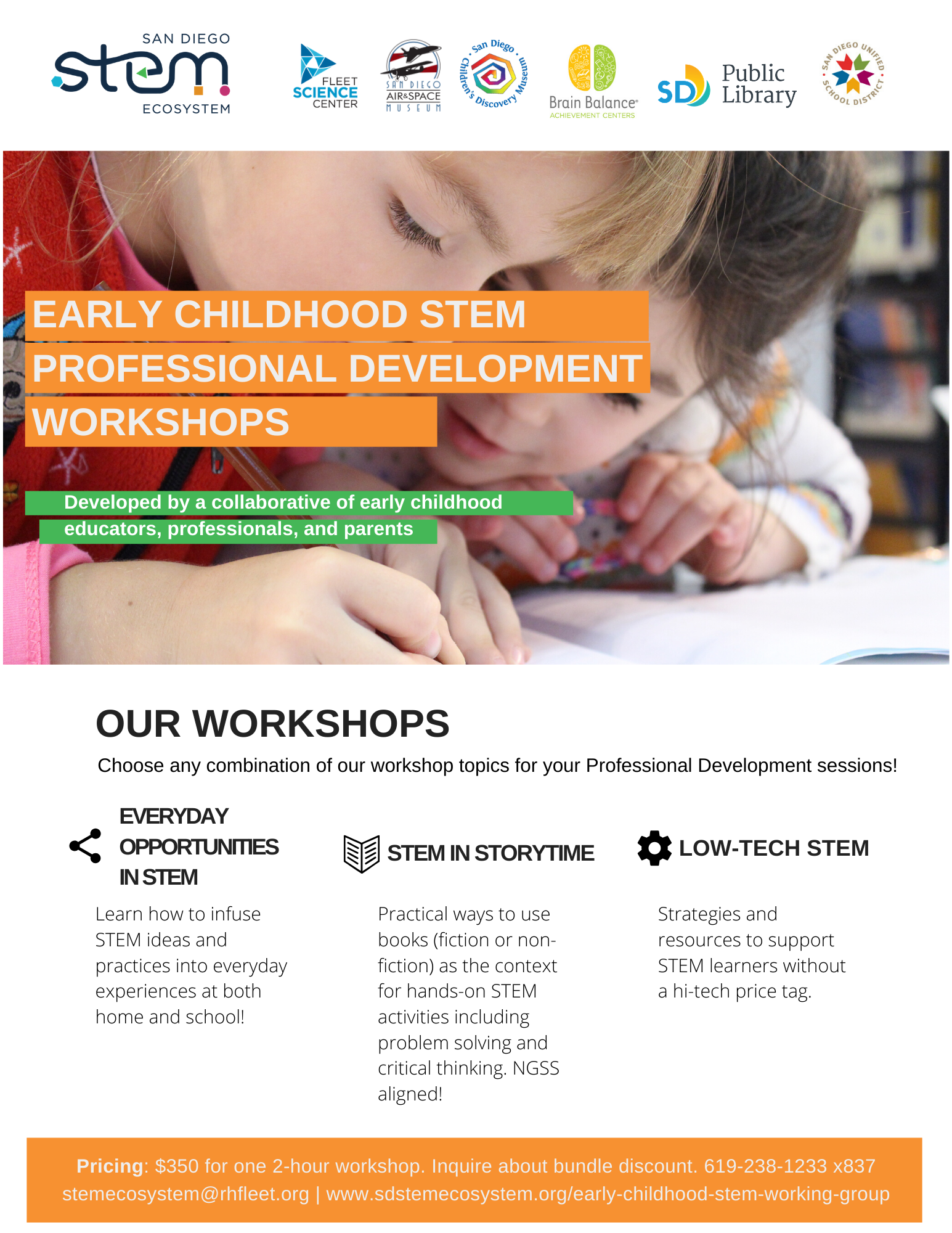 Full Workshop Descriptions
Everyday Opportunities in STEM
In this workshop, participants will get a comprehensive introduction to STEM by unpacking the knowledge and skills that science, technology, engineering, and mathematics ask of learners.

Ideal for parents or educators, this workshop will support participants in understanding the underlying dimensions of STEM learning, as well as, how to infuse STEM ideas and practices into everyday experiences at both home and school.
Request
STEM in Storytime
This fun and engaging workshop offers a hands-on approach for educators to explore practical ways for using questioning strategies in order to enrich learning and expose students to STEM concepts at an early age.

Aligned with the NGSS, this workshop presents methods for using a text (fiction or non-fiction) as the context for problem solving and critical thinking.

Watch a trailer: https://youtu.be/JvhuAqCAWf4
Request
Low-Tech STEM
You can't teach STEM if you don't have an iPad or a laptop, right?

Wrong! This workshop will give you an overview of strategies and resources that allow you to implement STEM learning without the hi-tech price tag.

Geared towards educators, this workshop will provide participants with opportunities to review and improve lesson plans in order to allow for more exploratory learning opportunities that emphasize STEM concepts and processes.
Request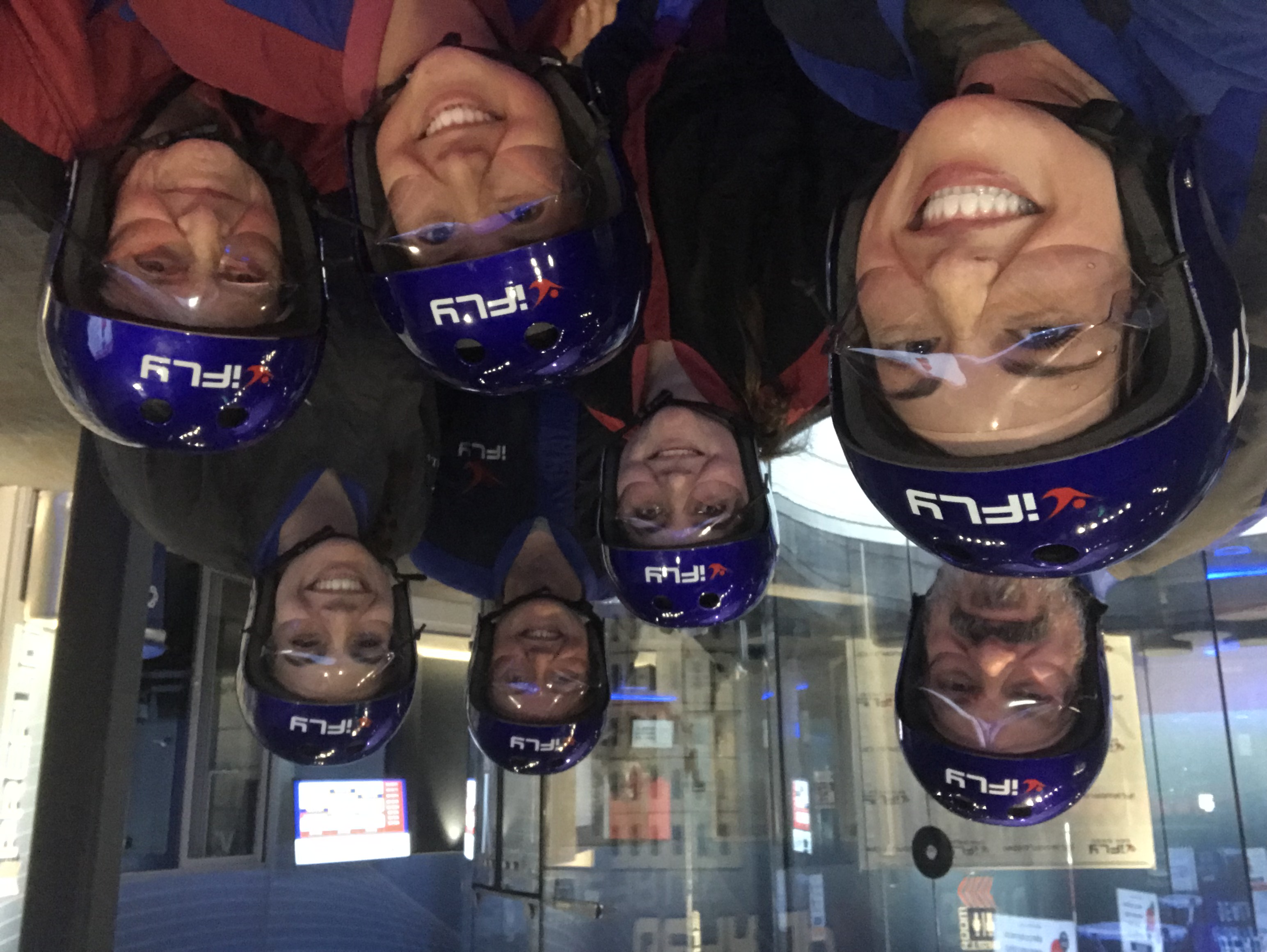 About Us
The Early Childhood STEM working group is composed of a variety of partners, including Brain Balance, San Diego Air and Space Museum, San Diego Children's Discovery Museum, Fleet Science Center, San Diego Public Libraries, San Diego Unified School District, and others.
We meet on the second Wednesday of the month from 2:00-3:30 p.m. to share updates and move our initiatives forward. Sometimes we have the opportunity for fun enrichments, like when we went to iFLY to learn about their STEM programs (see photo). Get involved.