EYH 2023 In-Person Conference
The EYH Conference is a unique event in San Diego as it provides girls with a day of science discovery in laboratories on a college campus through workshops conducted by professionals from industry, government organizations and academia. The conference format is designed to provide social, fun and engaging experiences with a variety of STEM topics. It includes participation in three hands-on, career focused workshops that are presented by local STEM professionals. Each group of 10-15 participants is mentored by 2 female STEM undergraduate students, providing role models that research indicates is vital to inspiring to 6-10th grade females. Lunch is provided and participants spend time evaluating their skills and how that aligns with career required technical and soft skills. The conference is a lot of learning and a lot of fun all wrapped up in one!
Availability description
This single data event will be held on Saturday, March 18th, 2023 from 9:15 a.m. to 3:00 p.m. at the University of San Diego campus. 
Opportunity type
Out-of-school Programs
Area of Interest
Biology / LifeSciences
Coding/Computer Science/Cyber Security
Engineering
Financial Support or Scholarship Available?
Yes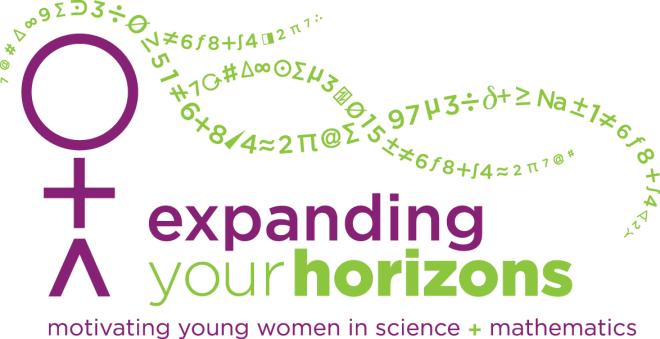 Location Address:
5998 Alcala Park, San Diego, CA, 92110
Contact Name:
Liz Ferguson
Email:
liz.ferguson@eyhsandiego.org
EYH 2023 In-Person Conference
Other learning opportunities from this partner
Expanding Your Horizons of San Diego
Obtain some computer-based, hands-on experience with Geographic Information Systems (GIS) by creating a fire evaluation map!
This is a one time workshop for girls in grades 9-12 that will occur at Cal-State San Marcos's GIS computer lab from 10:00 a.m. to 12:00 p.m. on Sat. April 6th, 2019.  Snacks provided after workshop!         
Morning
Expanding Your Horizons of San Diego
This conference provides girls in grades 6-10 with an opportunity with hands-on virtual learning from STEM professionals!
This is an annual conference event
Morning