Mobile STEAM Lab
Assemblies are lecture style presentations taught by two LabRats Scientists that include 2 - 3 interactions with the crowd and last one hour.
Our General STEAM Assembly covers the following topics:
Pressure

Chemistry

Physics

Phase Changes

Energy

Static Electricity
Workshops last one hour and include multiple hands-on STEAM Lab stations for groups of students to rotate through. Have up to four of our LabRats Scientists teach at once. Perfect for all day events! Choose from five Workshop options: 
Vacuum Packed Kids
We start by explaining to students about the ocean of air around them, challenging them to feel it for themselves by stepping into a trash bag pulled up to their shoulders. We have them kneel down with a vacuum hose in the bag with them, then we hold the bag tight around their shoulders. After a countdown we turn on the vacuum, sucking out all the air and causing the student to feel the full force of atmospheric pressure which makes them feel 15 pounds heavier for every square inch in the bag. Students love when we challenge them to stand while they have this extra weight pulling them down and laugh from the moment they feel the "ocean of air" for the first time.
Under the Microscope
This lab is an outdoor adventure and a biology lab all in one! Students will spend some time out in the garden collecting specimens to view under our professional microscopes. Our resident scientists help students identify plants, bugs and any other materials they want to inspect. Then we look at different fibers, papers and other "indoor" materials. This is a great time to explain to students how deceiving our eyes can be and how small particles make up everything around us.
Build Your Own
This lab is exactly the type of creative outlet students need to get excited about science! We feature a few different builds to choose from, including our LEGO Mindstorm Robotics Kits, with which students use to build and code their own remote-controlled robots. Students also love our lessons on medieval weapons during which we build catapults and trebuchets to launch marbles systematically until we reach optimal distance. Our newest build uses the Rigamajig which is a set of large wooden pieces that students can easily connect together to build anything they can imagine. Students learn a lot through the design process and gain confidence seeing their ideas come to life.
Electricity & Magnetism
This lab is universally well perceived by students and parents alike and can be done in a crowd as a demo or as a hands-on individual experience. Our Van Der Graff Generator is capable of sending small shocks, but it can also can be used to "levitate" small aluminum pans or make students' hair stand up on end. It's a great way to introduce students to ions and electrons while keeping their attention with its seemingly magic abilities.
What Goes In…
This lab is a student favorite as it's the messiest lab we offer! We give each student or small group a Ziplock bag to fill with food that they "chew" using two cups on the outside of the bag like teeth, smushing the food inside the bag to prepare it for the next phase. Next, students cut a hole into the bags and squeeze the mush into a nylon sock. This acts as an intestine and squeezes out the liquid from the solid waste. We give the students water bowls to flush as much liquid out as they can before the solid passes to the next phase, explaining each phase and common things that can go wrong in various parts of the digestive process. Not only do students enjoy getting their hands dirty with this lab, but they're also amused by the topic of digestion in general.
View More Information, like Coverage Area & Pricing at: www.sdlabrats.org/mobile-lab 
Availability description
Available on a case by case basis, but usually open to all day time appointments that don't interfere with our LabRats STEAM Discovery Center's normal days and hours of Tuesdays-Fridays 3pm - 6pm & Saturdays 10am - 1pm. Email us at Contact@SDLabRats.org to book a Mobile STEAM Lab today!
Age/Grade Level
TK/K
Grades 1-2
Grades 3-5
Grades 6-8
Cost Range
Greater than $200
Opportunity type
Out-of-school Programs
Area of Interest
Biology / LifeSciences
Physical Science
Technology
Specific Attention
Programs for boys
Programs for girls
Programs for students with disabilities
Programs for gifted and talented students
Programs for at-risk students
Financial Support or Scholarship Available?
Yes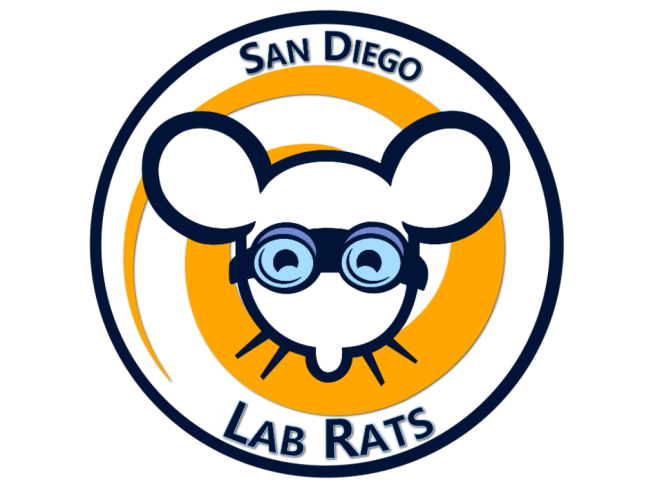 Location Address:
533 Second Street, Suite L, Encinitas, CA, 92024
Contact Name:
Jesika Scott
Email:
contact@sdlabrats.org
Other learning opportunities from this partner
San Diego LabRats
LabRats Courses for students in Grades 5 - 8 (Explorers) & K - 4 (Young Explorers) who are eager to learn more about science!
The STEAM Discovery Center is located at 1221 Encinitas Blvd and is open 
Tuesdays-Fridays 3pm - 6pm & Saturdays 10am - 1pm 
Semesters run 5 weeks long and are reoccurring through the year. 
Afternoon