STEAM Discovery Center Enrichment Courses
The LabRats STEAM Discovery Center is designed as a place for students to learn, create, tinker, discover, and explore! We offer hour long STEAM Enrichment courses taught by real scientists Tuesday through Friday, and a super fun family STEAM day on Saturdays where students can participate in labs with their parents. 
Our center is also home to our Makers Lab, where students can create and invent new things in a Do-It-Yourself (DIY) fashion. We give students access to a state-of-the-art equipment like the Glowforge Laser cutter, which empowers students to design and create anything they can imagine with online Computer-Aided Design (CAD) software. The Makers Lab is the perfect place for students to execute their own experiments they can't try at home with the help of our resident scientists! Students can also complete a number of pre-generated experiments we call Independent Makers Projects. These Makers projects consist of a guided inquiry, introducing them to topics like engineering, chemistry, and technology by designing and building different structures, investigating properties of matter, exploring Mindstorm robotics kits' coding capabilities, and much more- and it doesn't stop there!
We also offer daily Academic Coaching in math and science from local high school interns. Our Student Leaders are juniors and seniors preforming at the top of their classes in school and who have extensive experience in afterschool STEAM activities. They are versed in Common Core and the new Next Generation Science Standards (NGSS) so they can give your student the one on one help they need to become proficient in their academics. Stop by for a tour or visit us online for more information about all we have to offer at our "come and go" style facility. 
Our team is headed up by actual scientists so your kids are learning from professionals who have worked in the field and conducted their own scientific research. Each Enrichment Course lasts 5 weeks and is set up so your child attends a 1-hour session on the same day each week from 4pm - 5pm on weekdays and/or 10am - 11am on Saturdays. For example, you might enroll your child in the Forensic Crime Labs Course which takes place every Thursday from 4-5pm.
When Enrichment Courses are in session, kids can come and go as they please during the following timeframes:
Tuesdays - Fridays: 3:00pm - 6:00pm
Saturdays: 10:00am - 1:00pm*
*On Saturdays, adult family members can join kids at LabRats for FREE!
In addition to participating in the 1-hour Enrichment Course, kids can spend the rest of a session at the STEAM Discovery Center using the MakerLab or leveraging our Academic Coaches to:
Explore their own interests
Work on independent projects
Play STEAM-oriented games
Get help with homework, test prep & science projects
Socialize with other kids & have FUN!
Availability description
The STEAM Discovery Center is located at 1221 Encinitas Blvd and is open 
Tuesdays-Fridays 3pm - 6pm & Saturdays 10am - 1pm 
Semesters run 5 weeks long and are reoccurring through the year. 
Age/Grade Level
TK/K
Grades 1-2
Grades 3-5
Grades 6-8
Opportunity type
Out-of-school Programs
Area of Interest
Biology / LifeSciences
Physical Science
Technology
Specific Attention
Programs for boys
Programs for girls
Programs for students with disabilities
Programs for gifted and talented students
Programs for at-risk students
Programs in Spanish
Financial Support or Scholarship Available?
Yes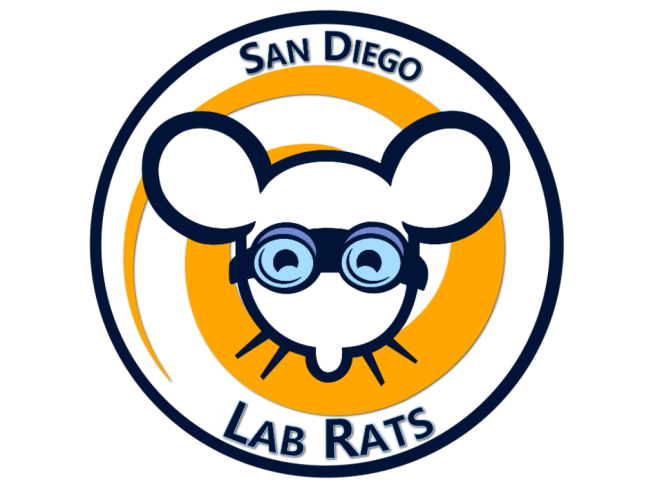 Location Address:
1221 Encinitas Blvd, Encinitas, CA, 92024
Contact Name:
Jesika Scott
Email:
contact@sdlabrats.org
STEAM Discovery Center Enrichment Courses
Other learning opportunities from this partner
San Diego LabRats
Our Mobile STEAM Lab Engages Students through Assembly Presentations and Hands-On Workshops, taught by Research Scientists!
Available on a case by case basis, but usually open to all day time appointments that don't interfere with our LabRats STEAM Discovery Center's normal days and hours of Tuesdays-Fridays 3pm - 6pm & Saturdays 10am - 1pm. Email us at Contact@SDLabRats.org to book a Mobile STEAM Lab today!
All Day