Girls Day Out: High School Edition
Dear Female High School Students,
SDSU's College of Engineering Femineer Program is proud to present the Fall 2018 Girls Day Out: High School Edition just for you on Saturday, November 3, 2018 from 12:45pm-4:15m at San Diego State University! Student workshops will include a Q&A panel consisting of current SDSU STEM students and local female STEM professionals in addition to various hands-on STEM activities. Parent workshops will include scholarship opportunities, various STEM programs & opportunities in San Diego, information about our Femineer Program, and much more!
Please note that registration is first come, first serve until the available spots are filled. Once students have submitted the application form, you will receive an email within two (2) business days notifying you if the application has been accepted or put on the Wait List. 
Students must confirm their attendance by completing the 2 following steps by October 19, 2018: 
1) paying the $15 registration fee (includes registration fee for 1 student & 1 parent only); payment link will be provided in their follow-up email, and 
2) Either mailing or scanning then emailing us their signed parent permission form prior to the event. 
NOTE: THE $15 REGISTRATION FEE IS NON-REFUNDABLE AFTER October 19, 2018.
If you have any questions, please contact Deja Mange, Administrative Assistant, at dmange-w@sdsu.edu
 
Opportunity type
Out-of-school Programs
Area of Interest
Engineering
General Science
Technology
Financial Support or Scholarship Available?
No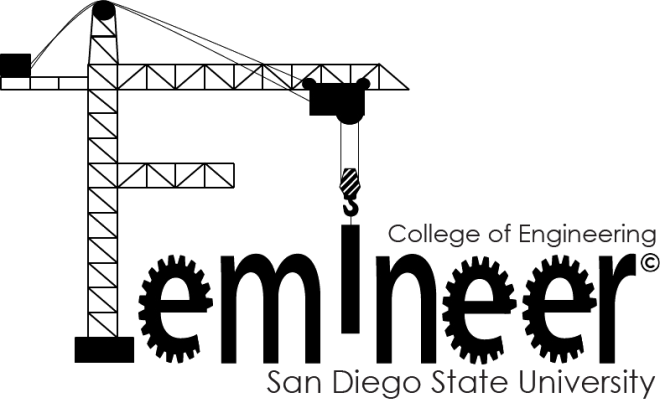 Location Address:
5500 Campanile Dr., San Diego, CA, 92184
Girls Day Out: High School Edition