Proudly collaborating with these organizations
Challenge Island San Diego Coastal
Afterschool/Out-of-School Time
At Challenge Island, we are dedicated to supporting a brighter future for our kids and communities by offering 21st century skills and STEAM curriculum through whimsical, engaging and action-packed journeys into new worlds of adventure and imagination. We offer customizable options for After School, Camps, Clubs, In-campus Field Trips and many more interactive opportunities for our kids and community.
We also extend our engagements for adults and seniors where we use STEAM concepts for stimulating activities that promote and reinforce teamwork and creativity in a fun-filled environment . Corporate STeambuilding, Family or Teacher engagement and Senior Centers recreation are some of our offerings for our wider community.
Email sandiegocoastal@challenge-island.com to learn more or connect for partnering towards the cause of furthering STEM/STEAM education for our community!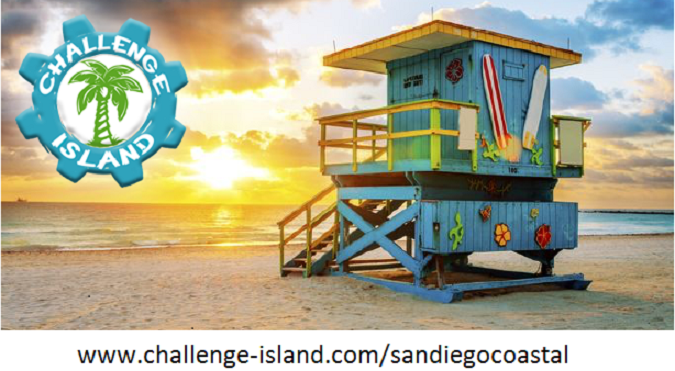 Location Address
San Diego, California, 92121