October 2019 Collab Lab Recap
Post Category
Central Project Office updates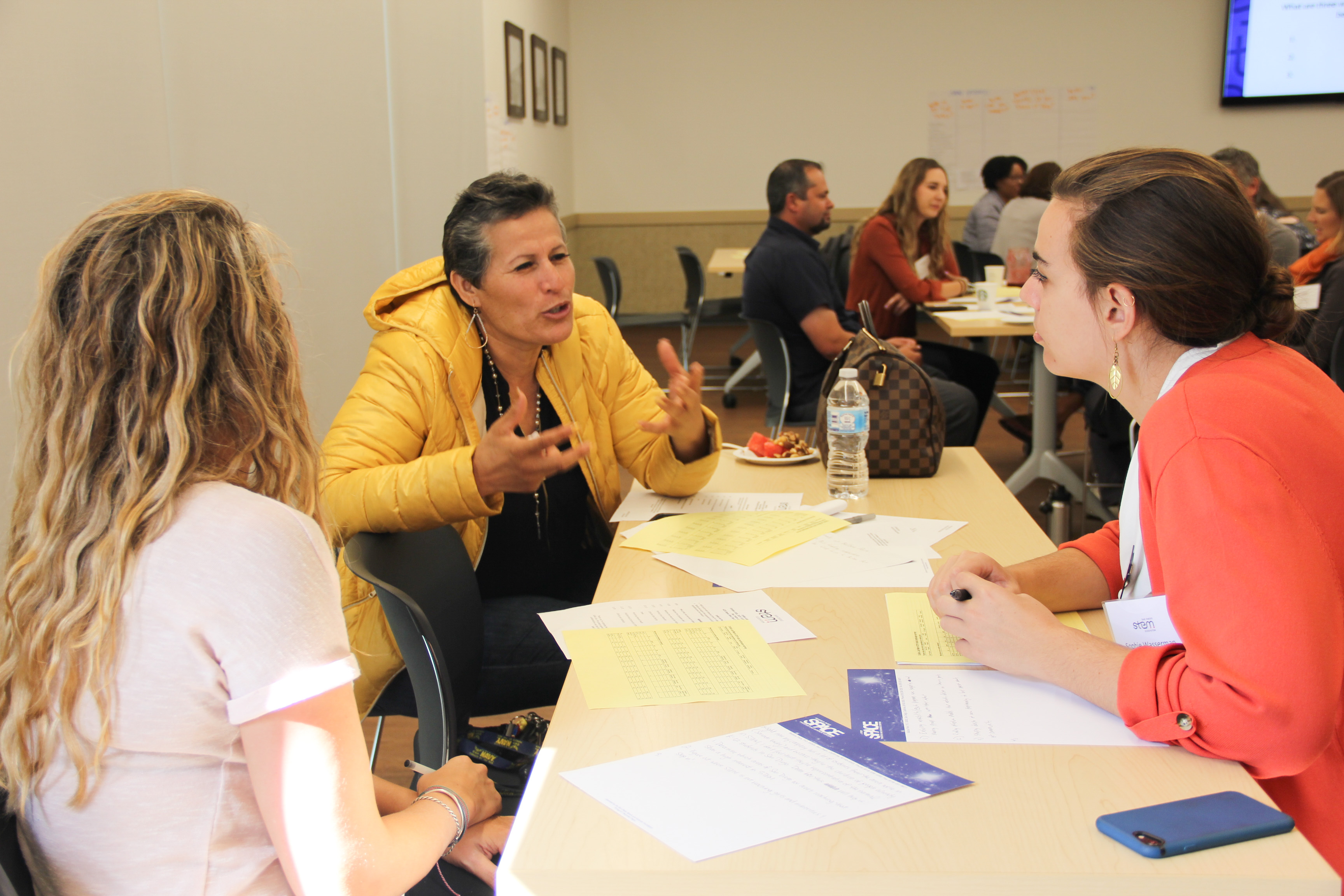 On October 16, San Diego STEM Ecosystem partners came together for a tri-annual Collab Lab. Collab Labs are "a space designed for all of the Ecosystem's Working Groups and members to come together, collaborate, and share information in a meaningful way." Last week's Collab Lab was held in the community room of the brand new San Ysidro library. Over 30 partners attended to network, hear Ecosystem updates, and participate in discussions about broader Ecosystem goals. 
Following a new partner orientation, the audience was welcomed by Ecosystem lead Eric Meyer who reiterated the goals of the San Diego STEM Ecosystem: 
Build county-wide networks primed for collective action initiatives
Identify and support the expansion and activation of existing models that are replicable across the network
Raquel Maden of the California School Boards Association (CSBA) and San Ysidro Chamber of Commerce's Education Committee spoke about the committee's work in connecting San Ysidro middle school students to STEM professionals through classroom visits and on-site shadowing field trips. 
Brief updates on the San Diego STEM Ecosystem's active working groups were given: Early Childhood STEM is creating professional development workshops and building out a webpage full of resources; Environmental Education is putting together an event on November 13 with guest speaker Jennifer Brandon, PhD of Birch Aquarium, on research on plastics in the ocean; and Women in STEM presented their Role Model Initiative and asked the audience to complete and distribute surveys seeking role model interest from would-be participants and beneficiaries. 
The meat of the event was two discussions led by the Ecosystem's Central Planning Office (CPO). The first topic was Collective Data Sharing: how could collective data benefit individual partners, what is the feasibility of every partner committing to sharing their data, and how often would this data be communicated? The second facilitated topic was Monitoring Network Health. There are not currently established measures for determining if a network is healthy and truly collaborative, so participants were asked what behaviors and actions they would look for in order to gauge the wellbeing of a collaborative effort.  
The event concluded with participants contributing to neighborhood network assessments, and a big thank you to all involved. The next Collab Lab will be held in February 2020. Hope to see you there!