The Right Mentor at the Right Time
Post Category
Success Stories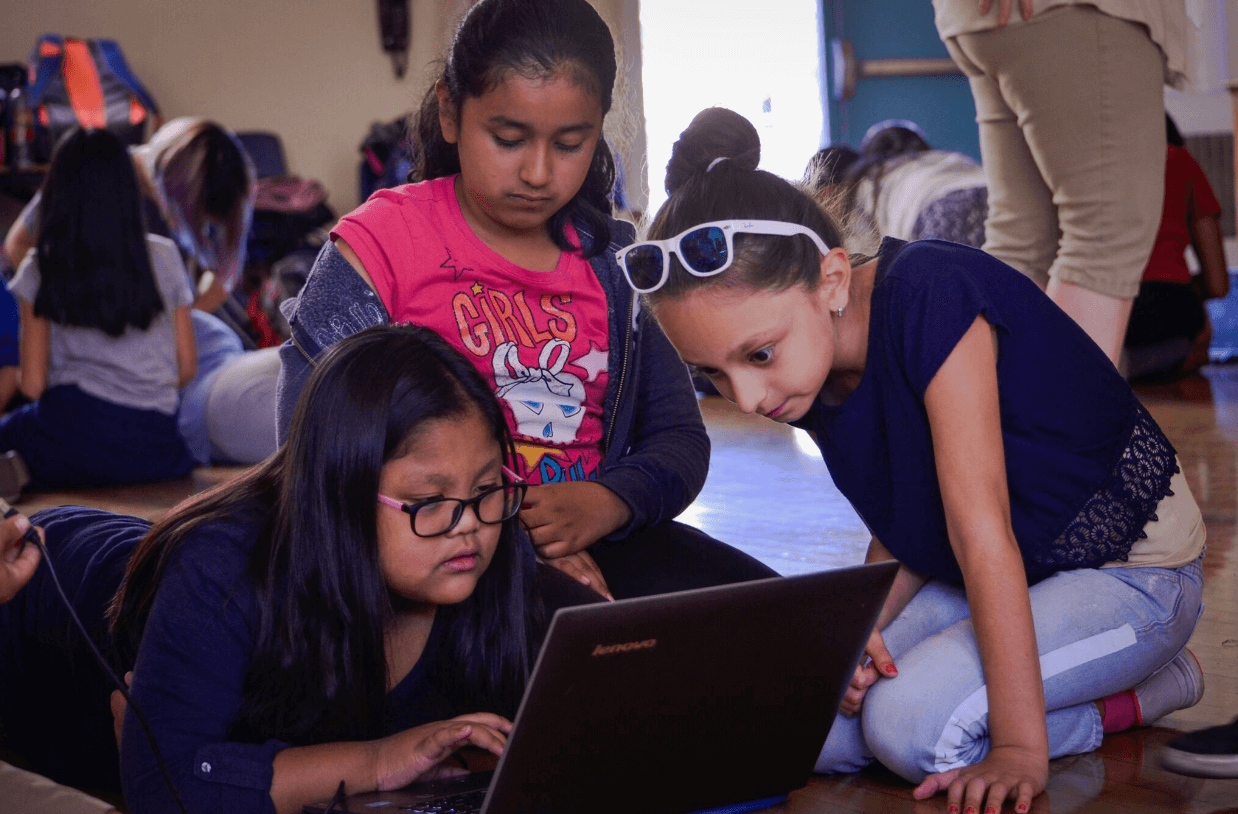 From the National Girls Collaborative Project website: 
The Right Mentor at the Right Time
Contributed by Jennifer Behrens 
Several years ago, I transitioned from a career field predominantly filled with women to a male dominated one.  I was a social worker in my 'first career.' I always knew I would be a social worker, and that confidence supported my journey and development as one. Then, I transitioned to my 'second career,' and I found myself in a field populated almost exclusively by men: cybersecurity and digital identity. This transition was not without its hurdles and obstacles. In an industry dominated by men, my guideposts became a collection of impressive, strong, dynamic women. These women have served as mentors to me over the years.
Each one models professionalism, leadership, career-success, intelligence, perseverance, and positive spirit and attitude. I absorb their work, call upon them in moments of doubt, ask for real feedback, lean on them for guidance, and these women always treat me as their equal. Each of these women bring me different aspects of mentorship:
Sharing and support

Reality check when in doubt

Passion balanced with integrity
Dana: 
As she introduced us recently at a conference session, she referred to us as the ''dynamic duo." I had to pause a moment to revel in the statement as Dana has always represented an unobtainable goal of mine. She is one of a few special leaders in cybersecurity with the title of both Chief Information Security Officer and Chief Privacy Officer, indicating executive-level capacity in two traditionally separate fields. Dana demonstrates that one person can encompass the dual role, while having fun and not constraining herself to a singular focus on her own work. Dana shares and extends her knowledge and her perspectives. She speaks at conferences, hosts networking sessions, sits and has coffee, and answers the phone when I call. And while doing so, Dana always looks likes she is having fun; I know that she works hard and has challenges to overcome just like everyone, but Dana shares her enthusiasm for this work with others. When I am considering if my goals are possible, when I look forward to knowing if I can navigate and balance, Dana is my guidepost.
Kat: 
I found myself at a critical juncture a few years ago struggling with confidence in my capabilities and self-efficacy. My relationship with Kat was relatively new, but I knew that she would tell me "how it was" in a fair and constructive way.  To date, that was one of the best professional conversations I've ever had. Kat did not sugar coat things; she was honest, supportive, direct and clear. Kat gave me back my confidence, and she is often in my ear when I find that confidence wavering, and serves as my radar.
Naomi:  
I was thrown into the privacy-side of cybersecurity without much of an introduction; I was tossed a privacy analysis project because no one else understood it. Naomi became my lifeline; she is the most knowledgeable person about privacy-engineering that I have ever known (in addition to having proficiency in the security and technology side of the equation too.) Her incredible passion is conveyed in each interaction and every work product – augmented by absolute integrity she carries throughout her work. Naomi believes in her work, which is robust and significant due to her passion coupled with integrity... and thereby everyone else respects her work. As in-demand as Naomi is, she always makes herself available to me and openly shares and answers my questions, and often points me in new directions not yet envisioned. My industry is moving rapidly, and Naomi is often my patient tutor when I need to advance to the next level (whether I consciously know it or not) – she keeps me progressing.
I did not expect or anticipate this second career but I love it. This is not to say that it cannot be challenging or frustrating or unfair. It can be all of those things. The mentorship roles that these women have played for me become all the more important as I encounter those times. From their guidance, advising and modeling, I have been supported, grounded and pushed further. I am not always aware of what I need at the moment, and yet time and again, these women seem to know for me. To them, I am forever grateful. I sincerely hope that, as I am starting to have young women in this field approach me, I can embody some of the qualities that Dana, Kat, and Naomi have held in their mentorship of me.
Jenn Behrens specializes in privacy and identity management. She is Partner and Executive Vice President of Privacy for Kuma, and Chief Privacy Officer for Verato. Jenn focuses on supporting organizations in transition from compliance to commitment in privacy excellence, and has led the privacy-engineering and risk management efforts for multiple NIST cybersecurity pilots, as well as in the commercial marketplace. She is currently engaged as the CISO for multiple major healthcare systems, and has successfully led organizations through several security and privacy incidents. Jenn is IDESG Plenary Chair, (formerly Privacy Committee Chair), and is an IAPP Publications Advisory Board Member (formerly Women Leading Privacy Advisory Board Member.) Jenn previously served on the HIMSS Patient Identity Integrity Workgroup, and is a member of the National Cybersecurity Center of Excellence (NCCoE)  Privacy-Enhancing Technology Community of Interest. Jenn is a sought-after speaker, presenting at conferences such as RSA, AFCEA GIS, IAPP Global Privacy Summit, Cloud Identity Summit (CIS), NIST Workshops, Solove's Privacy + Security Forum, IAPP Privacy.Security.Risk Conference, and more. 
Jenn has BA (UVA), MSW (VCU), and PhD in Public Policy and Administration (VCU.) Jenn holds CIPP/G, CIPP/US, CIPM and CHPSE credentials. Jenn is recognized by IAPP as Fellow of Information Privacy (FIP).