Engineering and Technology Educator Awards
Nominate a San Diego Engineering Educator (K-12, College, or University) for recognition by the San Diego County Engineering Council (SDCEC). Honorees are recognized for making significant contributions advancing the field of education in engineering and technology.  
The nomination and application deadline is December 10. 
The winners will be recognized during the Engineers Week Festival from February 20 - 26, 2022. For more details, application forms, prior winners, newsletter, call for speakers, and other opportunities, please click on the link below or visit the website SanDiegoEngineers.org
Additional offerings with a Dec 10 deadline include:
Engineering Educator Award – formal or informal educators advancing, directing, encouraging K-12 students to prepare for an engineering career in or out of the classroom. Also have postsecondary educator awards (faculty, lecturers, or administrators) advancing engineering education
Engineering Service Award – anyone who provides a significant service to the advancement of the engineering profession. Can be a community, non-profit  or STEM organization
Student Engineering Project Award – a student (k-12 or college) engineering or technology project benefiting the general public. Can be a completed physical product, hardware, software, analysis, design and/or model. 
Call for Speakers - Educators or students are invited participate in the on-demand speaker videos. Topics can be technical, professional, inclusion or education related. Abstracts are due by Dec 10. Videos must be complete by Jan 15. See links for more details.
Age/Grade Level
Grades 9-12
Undergraduate
Graduate
Adult
Opportunity type
Career Connections
Area of Interest
Coding/Computer Science/Cyber Security
Engineering
Technology
Financial Support or Scholarship Available?
Yes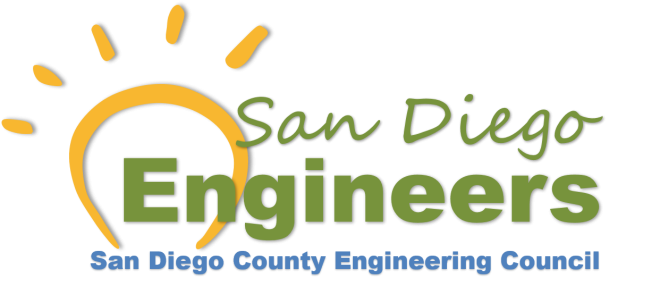 Location Address:
2270 Hotel Circle North, San Diego, California, 92108
Contact Name:
Debra Kimberling
Email:
Awards@SanDiegoEngineers.org
Engineering and Technology Educator Awards