STEM Educator Meetup
The San Diego STEM Ecosystem invites you to our monthly STEM Educator Social Hour focused on networking and sharing virtual learning strategies and best practices to empower students in STEM through distance learning. Occurs on the third Wednesday of every month. Please RSVP at the Zoom link in advance.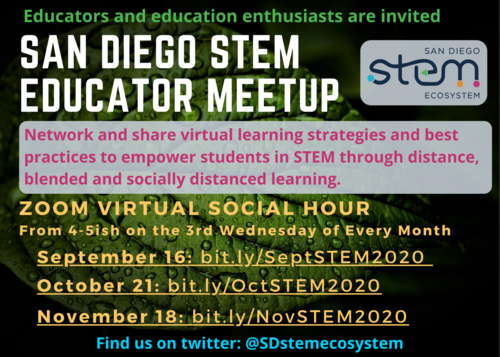 Registration Links
Wednesday, September 16: http://bit.ly/SeptSTEM2020 
Wednesday, October 21: http://bit.ly/OctSTEM2020 
Wednesday, November 18: http://bit.ly/NovSTEM2020
Availability description
On the third Wednesday of every month from 4-5:00ish
Opportunity type
Professional Development / Conferences
Area of Interest
Engineering
General Science
Mathematics
Financial Support or Scholarship Available?
No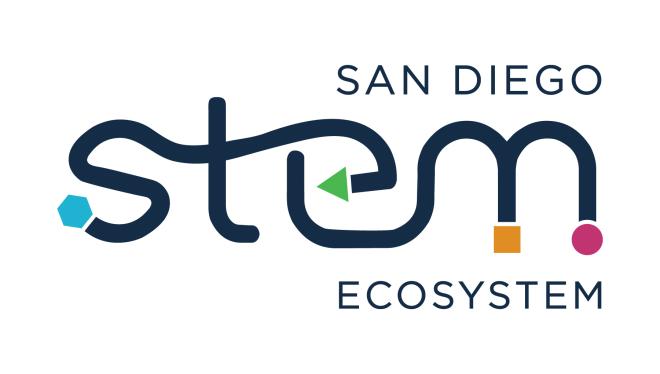 Location Address:
P.O. Box 33303, San Diego, California, 92163
Contact Name:
Maura Connolly
Email:
stemecosystem@rhfleet.org